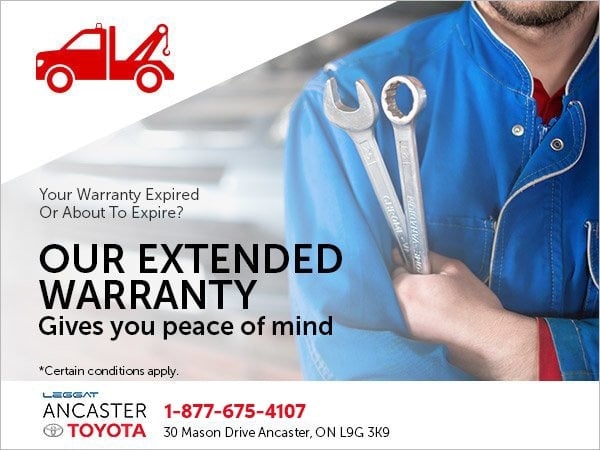 Is your warranty expired or about to expire?
With our extended warranty, an accident or bit of bad luck won't have to break the bank. When you sign up, you won't have to pay out hundreds or thousands of dollars when your vehicle breaks down.
Repair Prices With An Extended Warranty:
Engine Repair? $0
Transmission Repair? $0
Air Conditioning Repair? $0
Some conditions may apply.
Contact Ancaster Toyota today to learn more about our extended warranty program, and how you can sign up today!
Ask Us About Extended Warranty